As people learn that our family actively uses essential oils in our home, we often get asked how we use them each day.  Today I am going to discuss how our family uses essential oils in daily regimes and to help support our overall wellness.  This is a good example of the many ways I spend my day as an essential oil user.
Drinking Water Each Day
We drink oil-infused water daily.  We try to drink more water than any other liquid each day.  Water is one of our most important life-giving sources. I haven't always been very fond of drinking only water all the time.  Thanks to essential oils, this has changed recently.  Essential oil-infused water has helped our family increase the intake of water and decrease the intake of other less nutritional drinks such as sweet tea (it's a southern thing) . We try to avoid soda as much as possible. Thanks to essential oils, drinking oil-infused water has started to become fairly easy for my entire family and I.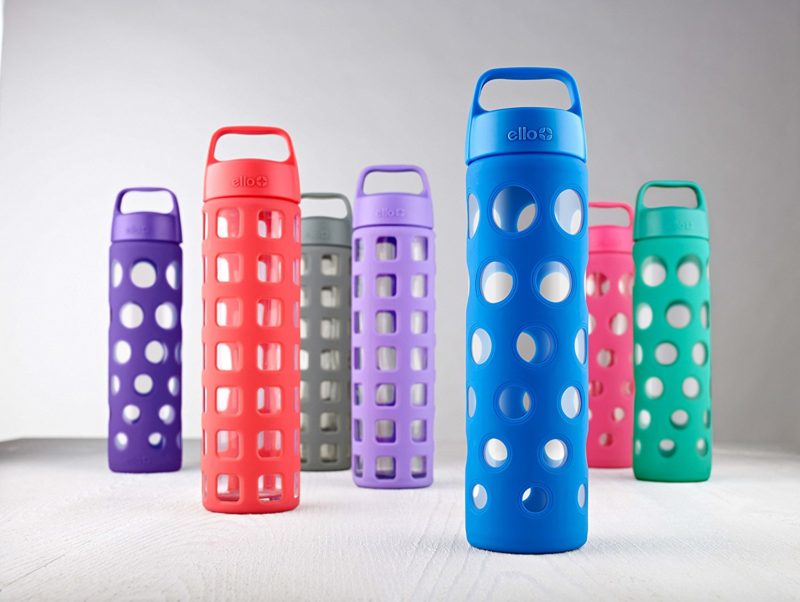 The best way to drink oil-infused water.  The water bottle I use is one of Ello's glass water bottles. When drinking essential oil-infused drinks, you need to use either glass or stainless steel containers. The bottle I use is perfect for this purpose.  A lot of the essential oil-infused water we drink is of the citrus variety, such as Citrus Fresh Vitality.  Some of you may wondering about citrus essential oils and teeth enamel. You will be happy to know that when drinking citrus vitality oils, you are not getting the acid from the fruit like you normally would by eating the fresh fruit or drinking the fresh juice.  A caution here is to know that not all essential oils safe for ingestion. Visit ("The Biggest Mistake an Essential Oil User Can Make") to learn about using essential oils safety.  The most important thing to do is to read the label on the essential oil bottle. If the plant/tree source is able to be ingested safely, the essential oil should be able to be ingested safely as well.  The essential oil is likely not a pure essential oil if it cannot be ingested when it should be able to be. This means there may be synthetics or other additives and I wouldn't waste your money.  Young Living has a line of essential oils called "Vitality" essential oils that are all safe to be ingested or used as a dietary supplement.
My Daily Routine As an Essential Oil User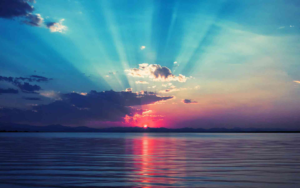 Morning.  Before I lie down at night, I make up a 20 ounce glass water bottle for use in the morning by filling it with water and a few drops of essential oil. My go to for that first water bottle is Citrus Fresh Vitality and Peppermint Vitality. Sometimes I switch out Citrus Fresh Vitality for other citrus vitality essential oils. After that first 20 ounce bottle of water, I will go on to refill it. I usually just add more water without adding more oils since there is still a little flavor from the first use.  If I manage to get both of these down before lunch, I am already 40 ounces in on my daily intake of water,  After my morning water and setting up the diffuser, I move on to supplements. If I am feeling a little under-the-weather or going to be exposed to a lot of germs, I will take one drop of Thieves Vitality under my tongue. Next step is NingXia Red. By now if they haven't already, my 7 year old and 3 year old will come asking for theirs, especially if they hear me getting the bottle and glasses out. Our daily NingXia is a family affair around here. Even when my son stays at Nana's, she makes sure to give him his NingXia in the morning. After breakfast, I may take a vegetable capsule and add a mix of Vitality essential oils as part of a regimen. You may also opt for some of the supplements that Young Living has, depending on your body. Their multivitamin, Master Formula, is is a great blend of both vitamins and essential oils. A few others to highlight are Super B, Super C, Multi Greens, and Life 9 (which is a probiotic).
Lunch.  By lunch, I am refilling again and I change up the oils for a different flavor. Next is an afternoon refill and then one around dinner or shortly after. While I would love to say I get all 5 bottles done every day, life comes up and I miss out on some. You can see that if I am able to get all 5, I am drinking 100 ounces of water a day (If you consider only the water and the amount of flushing and hydration 100 ounces will bring). Add in the essential oils with their benefits and flavor–and it takes it to a whole new level!
Throughout The Day.  Let's now move on to everyday activities. How many times do you wash your hands in one day? I lose count, but every time I wash my hands at home, I am using a foaming hand soap that contains essential oils. Thieves Foaming Handsoap is great if you are not into making your own. Every time we wash dishes or put on a load of laundry, we are using essential oils in our soaps. Both of my kids go grab the bottle of household cleaner to clean up their messes and I don't have to worry about their skin reacting to the ingredients. I do have to say that adding essential oils to your soaps and cleaners makes it much more enjoyable as well!  Another benefit of switching to all-natural soaps is that you are limiting the amount of chemical toxins in your home and your exposure to them.  Another way we use essential oils during the day is on our body; either by diffuser jewelry, using a roller bottle premixed and diluted for application, or in some cases direct application (also called "neat").  I love being able to apply essential oils of my choice to a piece of diffuser jewelry and have it on my body to smell and enjoy the aromatherapy properties throughout the day. If you search my purse, daughter's backpack, or around my home, you will find roll-on bottles that are ready to use when we need them.  Depending on the situation, I will grab a bottle of essential oil and apply a drop to the bottom of my feet neat. A note of caution here is that I am an adult, so my body size is a lot different than my 3 year old or 7 year old. With kids, the premixed roll-on bottles come in handy since they are diluted with a carrier oil.  Bathrooms open the door to many more uses for essential oils as well. From brushing teeth, using mouthwash, washing the hair and body–all can include essential oils. Don't forget that their uses also carry over to cleaning the bathroom.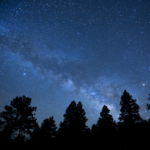 Bedtime.  At bedtime, my husband and I brush our teeth using Thieves AromaBright Toothpaste.  My two children use KidScents Toothpaste (the kids love it, by the way and we got a great report at their last dental checkup, no "sugar bugs").  Depending on the day and how each of us are feeling, we usually use a diffuser in each room of our home.  My husband and I enjoy Stress Away or Lavender Essential Oil at night-time after the kids are in bed to wind down.  Sometimes we'll set up the diffusers in our kids' room with Lavender Essential Oil and Cedarwood Essential Oil (very useful to help them sleep at night, especially after a long day).  Our children LOVE their KidScents Dino Land Ultrasonic Diffuser (for our son) and the KidScents Dolphin Reef Ultrasonic Diffuser (for our daughter).  Our son always brings his diffuser to us at bedtime without us even asking most of the time.  These awesome diffusers serve as their nightlight, room decoration, and diffuser.  As mentioned for the morning, I make up a 20 ounce water bottle by filling it with water and a few drops of essential oil to be ready first thing in the morning.  Rinse and repeat!
Away from Home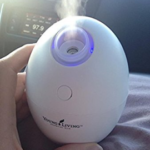 Last but not least, why not make your driving a little more enjoyable?  One of the easiest ways to enjoy essential oils in your vehicle is by a car diffuser. A couple of ways to do this is to get a wooden clothes pin, some wood glue, and a cork or wood decor. Glue them together, wait for it to dry, and apply essential oils of your choice. Another way is by a travel diffuser such as Young Living's Orb Diffuser (as shown).  We usually don't go anywhere without making "wipes" using a pump of Thieves Foaming Handsoap and water in small towels.  These are great for disinfecting and cleaning up dirty kids on the go.
Final Thoughts
These are some of the ways we use essential oils in our home. Different people may have other ways as well. The most important thing about using essential oils is how it suits your family's needs. By adding them to your daily life, you will be experiencing their many benefits. Stay tuned for more from my oily journey with essential oils.
---
SUBSCRIBE TO MY MONTHLY NEWSLETTER FOR THE LATEST INFORMATION AND PROMOTIONAL OFFERS!
I hate SPAM and will protect your privacy. You can easily unsubscribe at any time!