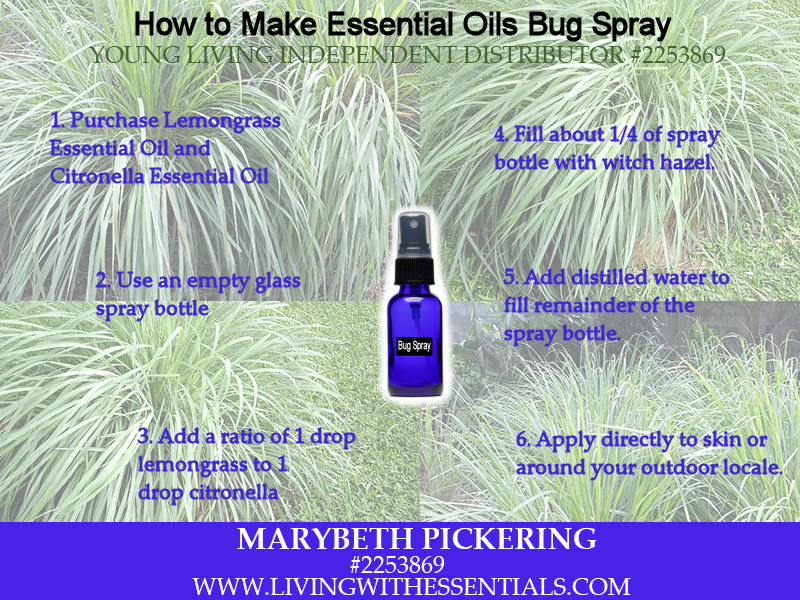 I love summer, but like everyone else, I hate mosquitoes. There are many bug sprays, creams, and all-natural alternatives to bug repellent on the market today. Like many people I know, I don't feel particularly great about spraying chemicals on my body to help keep away mosquitoes and other insects. I especially don't feel comfortable using all of these potentially harmful chemicals on my children. Even scented candles can sometimes be a bother for our sinuses. That is why I love using essential oils bug spray created by myself (you can do it too!).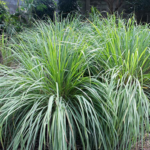 I recommend combining Lemongrass Essential Oil and Citronella Essential Oil. I think these two essential oils will make the most effective mosquito repellent than any other essential oil. In fact, they make an excellent substitute for DEET (N,N-Diethyl-meta-toluamide).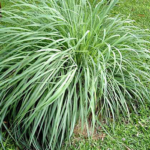 My husband, being the critic he is, wanted more proof. So I dug it up for him. A 2013 study published in the Journal of environmental science and health (SOURCE), found that using the mixture of citral, myrcene, and citronellal oil (C:M:Ci = 6:4:1 ratio) greatly affected and inhibited host-seeking behavior of mosquitoes. Also, according to another article published in 2012 by the Journal of Essential Oil Bearing Plants (SOURCE), "combinations of 10 % or 20 % of each of the oils of C. citratus (lemongrass) and C. nardus (citronella) gave better protection than their individual effects." Compared to DEET, citronella and lemongrass made a very comparable alternative on both of these studies, which is more of a reason I think it is the best alternative to any other non-natural bug spray on the market today. This mixture can be made yourself by using the mentioned two essential oils. On a personal side note, we have used this particular essential oils bug spray for our family this summer and it has been wonderful! My husband thinks so too!
How to make Essential Oils Bug Spray:
Purchase Lemongrass Essential Oil and Citronella Essential Oil (if you don't already have them).
I recommend Young Living essential oils. Learn why we use Young Living here and how to order with Young Living here.
Use an empty glass spray bottle.
If you don't already have any, I recommend the pack of 12, Cobalt Blue, 2 oz Glass Bottles, with Black Fine Mist Sprayers from Amazon (Prime). These are what we use and the bottles make great essential oil sprayers (you do not want to use plastic with essential oils).
Add a ratio of 1 drop lemongrass to 1 drop citronella.
We typically use 20 drops lemongrass and 20 drops of citronella. You usually have to make the mixture fairly concentrated to really be effective.
Fill about 1/4 of spray bottle with witch hazel.
Witch hazel makes it where the spray will evaporate more than just soaking in and is great for the skin. You can find it at your local store or if you order it online from Amazon, I'd recommend something like Witch Hazel Alcohol-Free Unscented Astringent.
Add distilled water to fill remainder of the spray bottle and shake well.
Apply directly to skin or around your outdoor locale.
Always shake well prior to each use to ensure mixture is evenly distributed. We usually spray it directly on our deck and around our deck railings when we are going to be outside for a while. If you have a picnic at the park you can spray it on your picnic table (before you throw on your tablecloth) and benches.
*We also add Clove Essential Oil and Tea Tree Essential Oil for additional skin protection. Adding these two oils plus the bug spray mixture to a roll-on bottle (such as Vivaplex, 24, Cobalt Blue, 10 ml Glass Roll-on Bottles with Stainless Steel Roller Balls
) is actually an excellent pre-application you can use before going out. Add it to the bottom of your feet, wrists and back of your neck.
Using essential oils bug spray instead of conventional bug spray will take you one step closer to a chemical-free home!
---
SUBSCRIBE TO MY MONTHLY NEWSLETTER FOR THE LATEST INFORMATION AND PROMOTIONAL OFFERS!
I hate SPAM and will protect your privacy. You can easily unsubscribe at any time!